DIY Stamp Carving Kit
All the tools and materials that we use on a daily basis, put together into one kit to kickstart your stamp carving adventure.
Note: Contains sharp tools! Recommended for ages 13 and above, to be used under adult supervision.
Get the Kit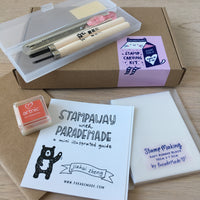 Fabric Printing
Finally in stock! Versacraft Ink Pad in Real Black, highly recommended for printing on fabric, paper and wood. Now available at $12 each.
more info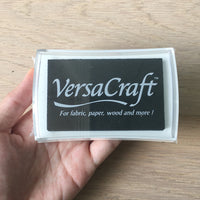 Learn Stamp Carving
You can now learn to carve your own rubber stamps anywhere you are in the world, ParadeMade style! The Stampaway with ParadeMade Workbook and Worksheets contain step by step instructions and adorable templates for you to begin your addictive stamp carving journey. We guarantee hours of fun and satisfaction!
Get Started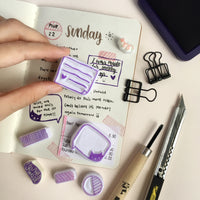 our customers say...
Jiahui is really nice and patient with us. The class was a really good idea for my friend's bridal party!

Dionna
Spontaneous bosses, awesome workshop! We had lots of fun getting our hands on stamp carving and then taking the stamp back home at the end. Coaching, supervision and materials were all provided. Thank you ParadeMade for all of these!

Joscelin, Citi Group
I have received the stamp. It's super lovely! Love the pretty packaging, the calligraphy, and the sweet notes! Everything! Thank you so much! (:

Mellisa
I have received the stamps! Thank you so much for sending them so promptly and for the extra flower stamp. I'm in love with them! 🥺 I also really liked your cute packaging. I'm really really pleased with your service and I would definitely recommend to my friends! 

Cherith